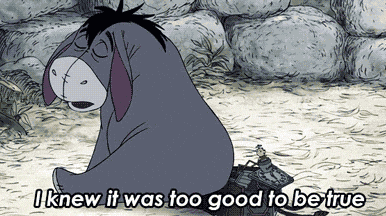 Eh . . . Remission was fun while it lasted, or maybe I'm jumping the gun! I'll know for sure on Tuesday, have an endoscopy and colonoscopy scheduled . . .  sighs
Bleeding and having bloody stools has been consistent for the past month so I finally forced myself to go see my GI, I really hope it's just hemorrhoids but after falling asleep on my couch for the 3rd night in a row. . . . yeah it's something.  When I saw my GI he was quick to suggest I get back on Prednisone and I just wasn't having it by my childish response "Do I have to!!"  He suggested we look inside before he puts me back on meds. I'm really trying to lose weight because it's just been out of control lately and going back on steroids will not help. I'm at my heaviest weight ever and to many that know me I still look skinny, but for me It's not about being skinny, it's about being healthy and if I can't fit my clothes lol   I've always said when I can't fit my clothes is when I'll start to care about my weight, well I can't fit my clothes now and too broke to go shopping. I've been so sick, stressed, and busy this year my body is like nope! I think it's time to make lifestyle changes and make big moves because my life has been the same for the past couple of years and I'm not getting any healthier.
I've see many others in my life get married, have kids, new relationships and friendships and my life has been stagnant. The only continuous surprise is my illness, never know when it wants to come back and ruin all my plans like usual . . . . but that's because I allow it, my goal is to avoid doing that this time. Outside of my IBD I'm still working on me. Been at my new apartment for almost 4 months now and I love it! Still at the same job, hopefully for not too much longer. I just feel like our director just ruined a good thing, before he started we had a well oiled machine he decided to throw a wrench at it and leave it broken . . . and I'm literally sick of putting out fires. I think the stress is the reason why I started to flare up, non-profit jobs are fun on the surface but just soooo unorganized and stressful. Just joined a gym and signed up for a personal trainer . . . I'm very stubborn so I feel sorry for him lol but it's something different and hopefully he holds me accountable. I've created a meetup for fellow health bloggers in my area, we're 3 strong at the moment but the goal is to network with people with a similar passion and see what happens, and in a weird way it will be cool to be surrounded by fellow chronic illness folks *shrugs* .  I've tried support groups and always left feeling worst, going to try something different this time around. Lastly, gonna try to get a PMP certification, I hate taking any forms of a test with a passion but If I can pass this, I think it will be a life changer. Since I'm single with no kids I'm trying to spoil myself as much as I can with all this "Me" time .
As always remaining hopeful and taking one day at time.